Hey, we are Rootpecker!
Through globe trekking and cultural inspiration, the notion of creating a new form of practice within product design began to grow.
Circa 2015, while studying at university, Sebastian began experimenting with new materials, drawing inspiration from nature and sustainable working practices. The result was twofold: a baseball hat made of wood, and a special process that could enable its production - a process of deforming wood three-dimensionally whilst retaining flexibility.
Thus Rootpecker was born!
A lot has happened since that first prototype:
Sebastian has continued to perfect the initial design. Philipps' abilities as a mechanical engineer have brought forth new technical processes in automated production by developing specialized machinery.

Persistent efforts resulted in the Edition1 of the Woodencap: A flexible baseball cap made of wood and cotton that offers as much comfort as conventional hats.
We've stuck with our initial belief: produce every cap with sustainable, certified materials, through fair-trade practices in Germany. We're proud to set a new standard in the current fashion industry. With Rootpecker, we want to move away from Fast-Fashion, back to the Key-Piece!
To receive timely information from us, please subscribe to our newsletter. We are looking forward to hearing from you!
---
Rootpecker
WHAT'S THE SECRET BEHIND THE NAME?
Back to the roots - this is the motto of Rootpecker. In our fast moving society we are often searching for a way to recover from stress caused by pressure. Outdoor activities, such as sports and hiking, are often times used to get back on track. Nature's diversity and nativeness seem to be the best way to help us recover.
According to our natural products, we chose the forest inhabitant and wood processing woodpecker as our companies symbol. Together with our Motto, we eventually combined the words to "Rootpecker". If you take a closer look at our Logo, you might see a Woodencap hidden in it...

OCTOBER 2015
It all began with an idea

MARCH 2016
Fabrication of the first prototype

DECEMBER 2016
Improvement of the prototype

JULI 2017
Development of the first machines and processes

MARCH 2018
First market-ready product

APRIL 2018
Rootpecker visited the Milano Design Week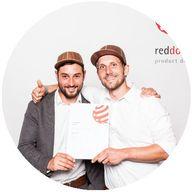 JULI 2018
Awarded with the RedDot Design Award

SEPTEMBER 2018
Setup of our production-line

JULI 2019
Expansion of our workshop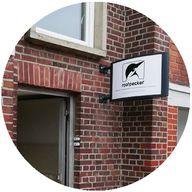 JANUARY 2020
Founding the Rootpecker GbR